Two application scenarios of Luoyang Hongyuan Bearing (HONB) were awarded the "2023 Excellent Intelligent Manufacturing Scenarios" by the Ministry of Industry and Information Technology
Recently, the Ministry of Industry and Information Technology announced the list of 2023 smart manufacturing demonstration factories and outstanding scenarios. Luoyang Hongyuan Bearing Technology Co., Ltd. won the award for two application scenarios of "dynamic resource allocation" and "intelligent online detection" - "Excellent Scenarios of Intelligent Manufacturing in 2023". The purpose of this action is to select a group of outstanding intelligent manufacturing scenarios, build a group of intelligent manufacturing demonstration factories and smart supply chains through a list of leaders, select a group of pioneer companies in various industries and fields, and promote the high-quality development of intelligent manufacturing.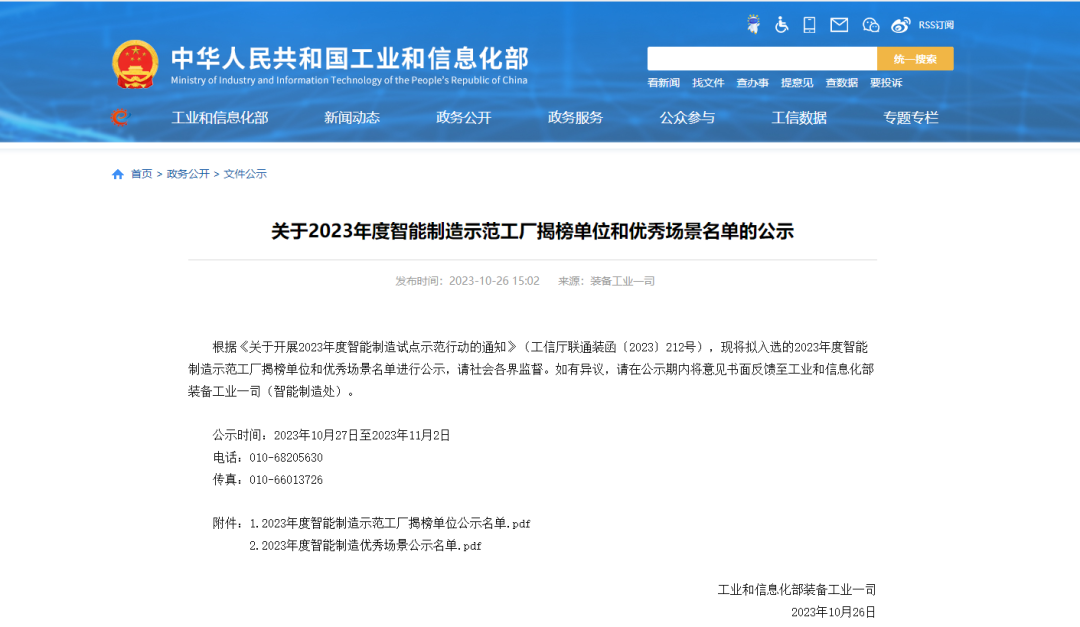 Luoyang Hongyuan Bearing Technology Co., Ltd. was established in 2005 and is located in Luoyang Airport Industrial Cluster. The north and south factory areas cover an area of about 80 acres, and the office and production plant area is 55,000 square meters. Since 2018, the company has actively responded to Henan Province's three major transformations of "intelligent, green and technological", promoted the optimization and upgrading of the industrial structure, and built a digital and intelligent high-end manufacturing enterprise. The company's MES (Intelligent Manufacturing Execution System), ERP (Enterprise Resource Management System), PLM (Product Lifecycle Management System), WMS (Warehouse Management System) and other information systems that have been launched successively have been fully implemented, and MES system III is currently in progress. period optimization. The company was also recognized as the first and currently only "Henan Province Smart Factory" in the bearing industry in Henan Province in 2020.
The "precision bearing quality online inspection system" (intelligent online inspection) of Luoyang Hongyuan Bearing, which was rated as an excellent scene this time, is an all-round, low-cost intelligent online inspection mode built for the inspection of finished precision bearings. This inspection system effectively solves the pain points of low efficiency in inputting precision bearing finished product inspection data and poor product and data traceability. Another award-winning "Discrete Manufacturing Resource Dynamic Allocation System" (dynamic resource allocation) is Hongyuan Bearing combines the concept of lean production and customizes the development of an MES production process control system that adapts to the company's characteristics, achieving the most efficient planning and resource allocation.
Hongyuan Bearing's successful selection into the excellent smart manufacturing scene not only represents the company's highly recognized production line intelligent transformation and construction, but also fully demonstrates that the company has reached a new level in smart manufacturing. As the vanguard of advanced manufacturing in Luoyang, Hongyuan Bearings uses the spirit of craftsmanship to produce high-end bearings, continues to innovate, builds the core competitiveness of the company, and promotes high-quality development of the company in an all-round way.