As an important part of the machine tool, the turntable has always been the focus of machine tool design. As a key component for carrying workpieces, the rotary accuracy, rigidity and composite bearing capacity of the turntable directly affect the machining performance of the machine tool, and the selection of bearings plays a decisive role.

HRTG standard series.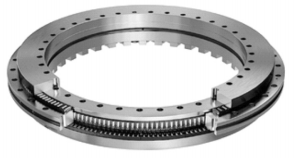 Thrust-centripetal combination structure can bear bidirectional axial load, radial load and overturning moment at the same time. There are mounting holes evenly distributed on the bearing, and the bearing can be fixed directly with bolts; Clearance; this series is suitable for occasions with low speed, short operation period, high rigidity and precision requirements, such as rotary table, dividing head, etc.
HRTGS high speed series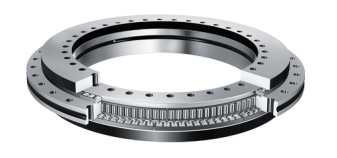 HRTGS series rotary table bearings have the same external structure and dimensions as HRTG series rotary table bearings, but its special internal structure design makes it have a higher limit speed, and the friction force is low and uniform in the whole speed range.
HKLDF-B standard series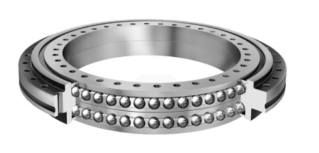 Thrust angular contact ball series can withstand joint loads, have extremely high speed and low frictional moment, and can guarantee high rotation accuracy at the same time. Ideal for high-speed rotary tables, milling, and precision measurement and testing equipment, etc.
HRTGM Integrated Angle Measurement System Series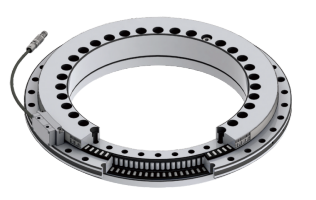 The angle measurement system is integrated on the basis of the HRTG series, which can realize the precise measurement of the angle, and the highest accuracy can reach ±1 arc second, which is very suitable for applications that have high requirements for angle positioning accuracy.